Trust: The ACA Podcast: Outlook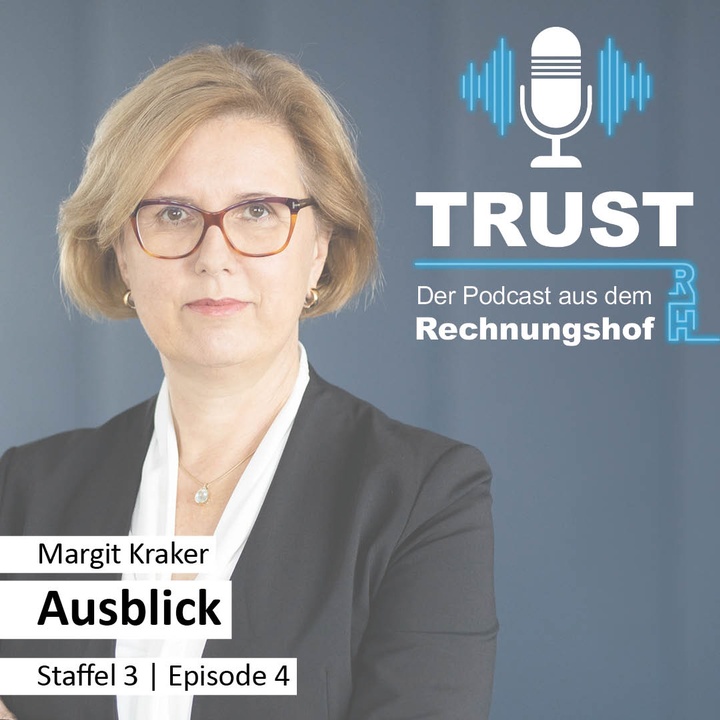 Much talk has been focused recently on the newly refurbished Parliament. Margit Kraker, President of the Austrian Court of Audit, also addresses this in the ACA's new podcast episode. "I believe that we can be proud of it. The Parliament is the seat of democracy and parliamentary oversight," states Kraker.
"This also includes that the Parliament acts with self-confidence. With its reports submitted to the National Council, the ACA aims to strengthen the Parliament as the oversight body of the government," explains the ACA President in today's podcast.
The ACA, however, also audits the refurbishment of the Parliament. Kraker: "For this purpose, we have initiated an audit – on the costs, the budget and the scheduling. This is something everyone should know."
In the podcast episode, ACA President Margit Kraker furthermore announces that the report on the education directorates will be published soon.
Season 3 / Episode 4: Outlook (in German)

Social Media
Trust: The ACA Podcast is currently available at:
Transcripts

Trust: The ACA Podcast barrier-free: transcripts (in German)