Welcome to our new website!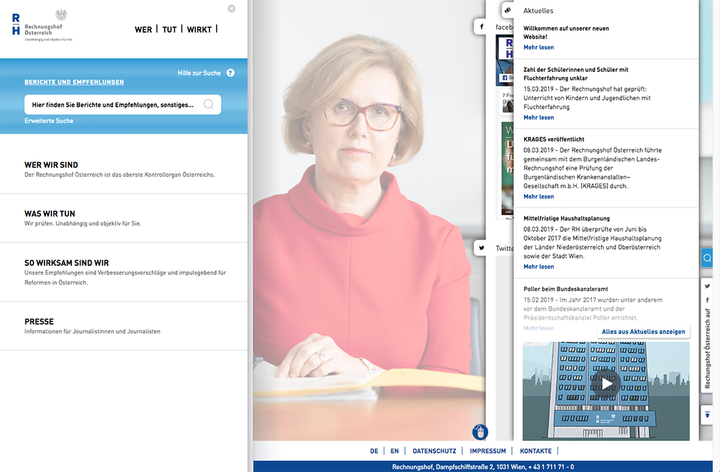 We are delighted that you are visiting the completely revamped website of the Austrian Court of Audit (ACA). Its predecessor was almost ten years old and had been designed in another era: without social media and a different understanding of communication.
The new website is to provide quick and competent information on the work of the ACA. On the start page you will find all news at a glance on the right-hand side. On the left-hand side, you can use the search function in order to download reports and other publications of the ACA.
The ACA must of course keep a strict eye on the costs. Therefore you will find some features, which we would have wished for, lacking. We nevertheless wish to improve our website continuously. We therefore appreciate your comments and ideas, which you can send to: info@rechnungshof.gv.at.
We wish you much pleasure in browsing the ACA's website!